Air Purifiers, Home Air purifier for Large Room Bedroom Up to 1100ft², VEWIOR H13 True HEPA Air Filter
Regular price
$129.99 USD
Regular price
$159.99 USD
Sale price
$129.99 USD
Unit price
per
Sale
Sold out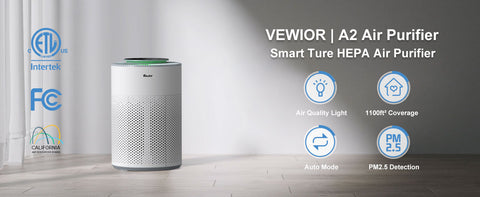 🍃【Air Quality Light & Child Lock】The VEWIOR air purifier can intelligently detect air quality and has three colors of air quality lights, which represent excellent (green)/good (blue)/poor (red) air quality. The child lock function can lock your currently set mode to prevent your children or pets from touching the buttons.

🍃【Auto Mode & H13 HEPA Filter】When you don't know which gear to use, Auto Mode is your best choice, it will automatically select the appropriate gear according to the current air quality. VEWIOR air purifier uses a real H13 HEPA Filter and has international CABR certification, FCC certification, ETL certification, and EPA certification.

🍃【Air Quality Monitoring & Timer】Air quality monitoring is one of the biggest features of VEWIOR. The built-in air quality detector can detect the surrounding PM2.5 value so that you can buy it with peace of mind. The effect of purification can be clearly seen. VEWIOR Air Cleaner also has a 6-speed timing function, which is 2/4/6/8/10/12H.

🍃【Ultra Quiet Sleep & Smart Detection】Ultra-quiet sleep mode, as low as 15db, you can sleep peacefully while breathing fresh air. To ensure that the air purifier filters effectively and provides fresh air. When the air filter has been used for more than 1000 hours, the filter reminder indicator will turn red to remind you that there are only 100 hours of countdown left for the filter, and a new filter needs to be prepared for replacement.

🍃【3 Fan Speed Settings & High Speed】VEWIOR air purifier has four adjustable fan speeds, basic gear 1/2/3 gear, 4 gear high-efficiency cleaning with separate buttons, when the air quality is poor, you can directly open the high-efficiency purification mode, to bring you fresh and fresh air.
Share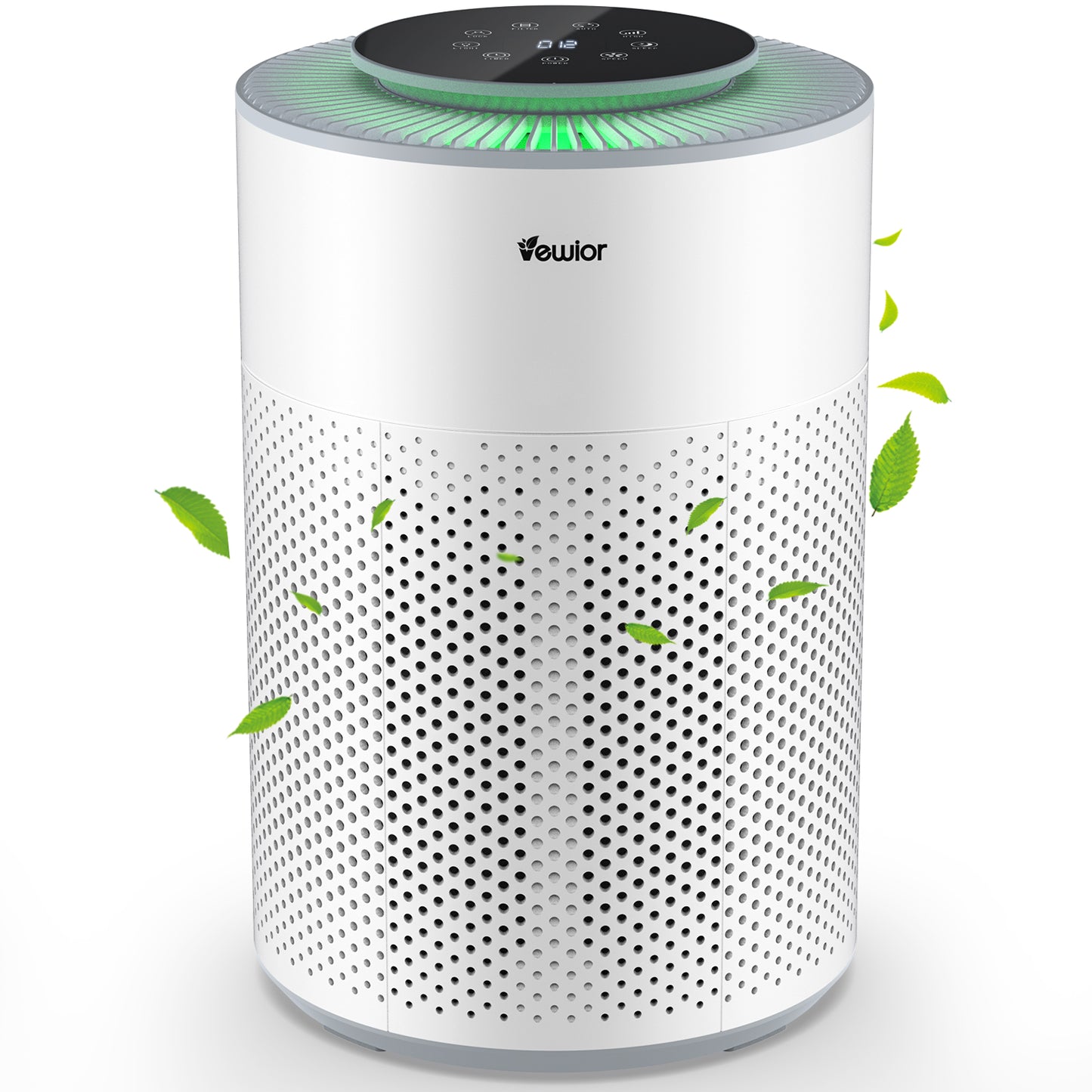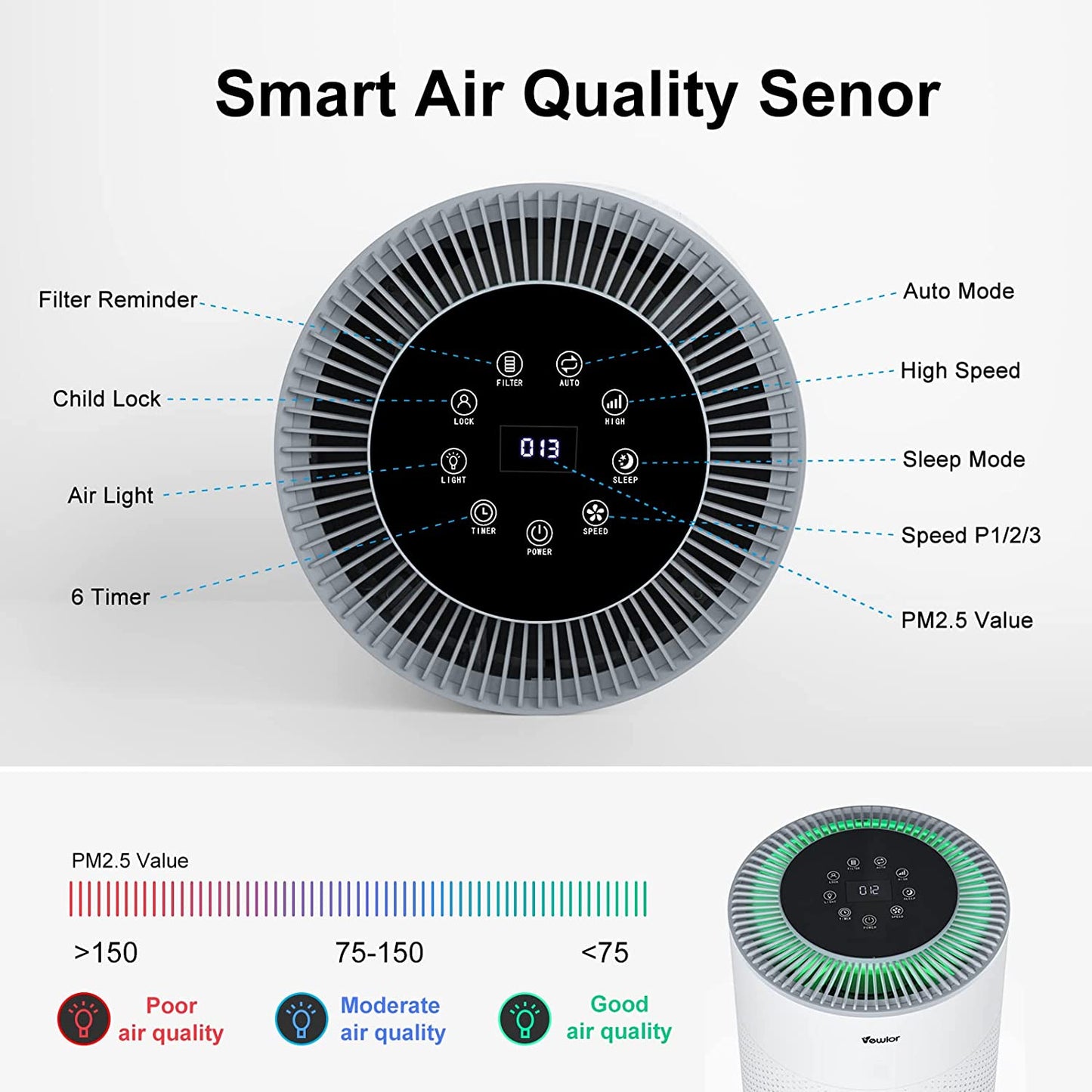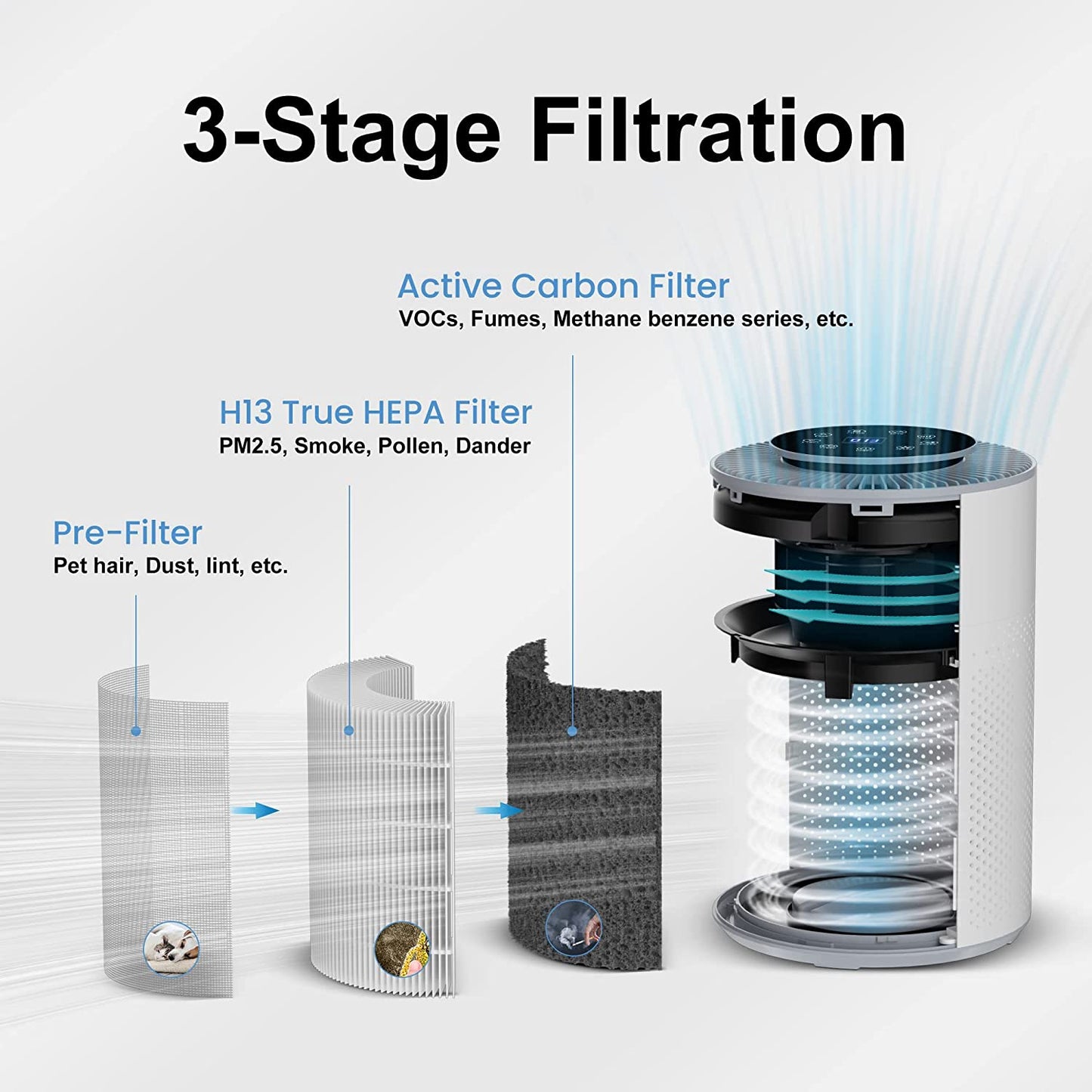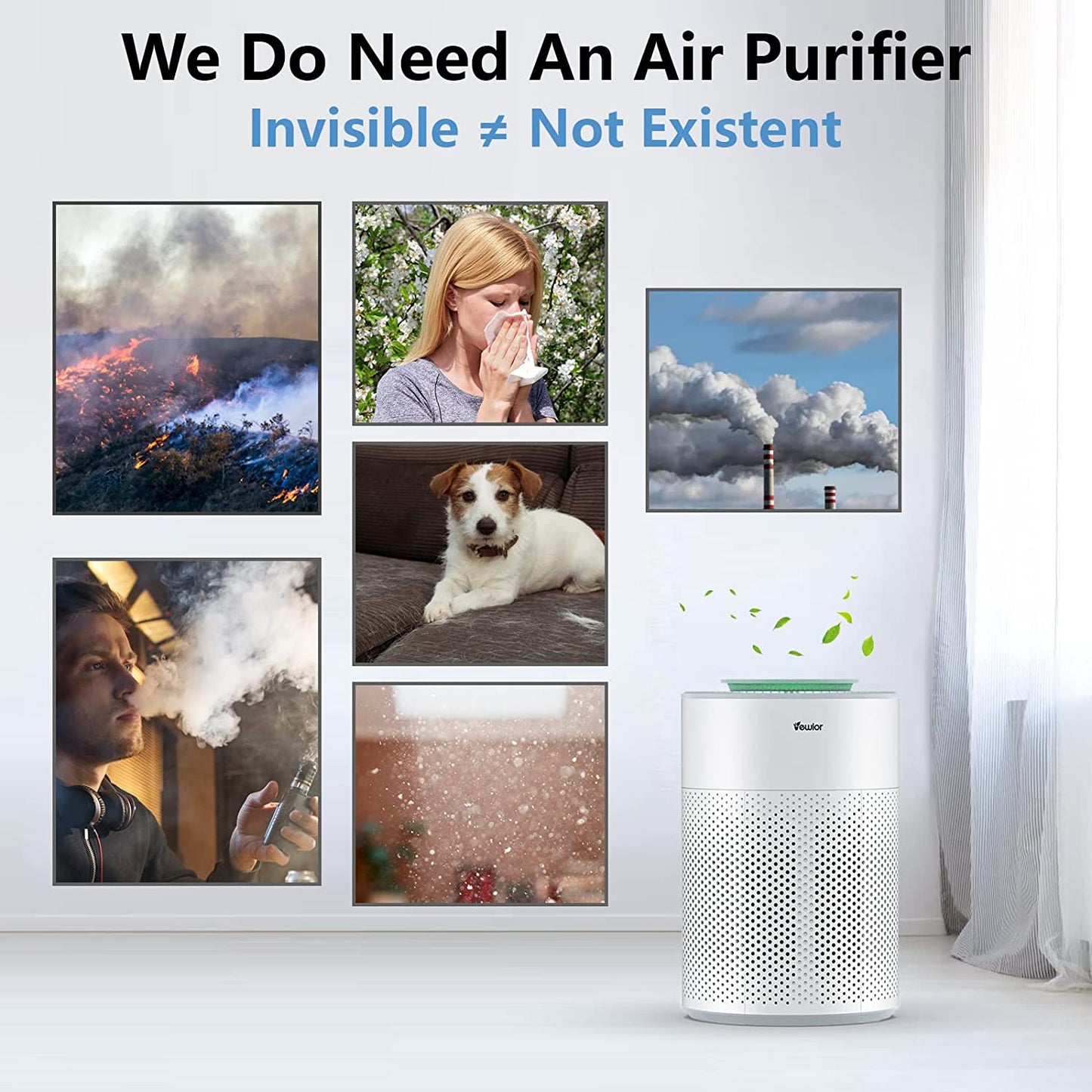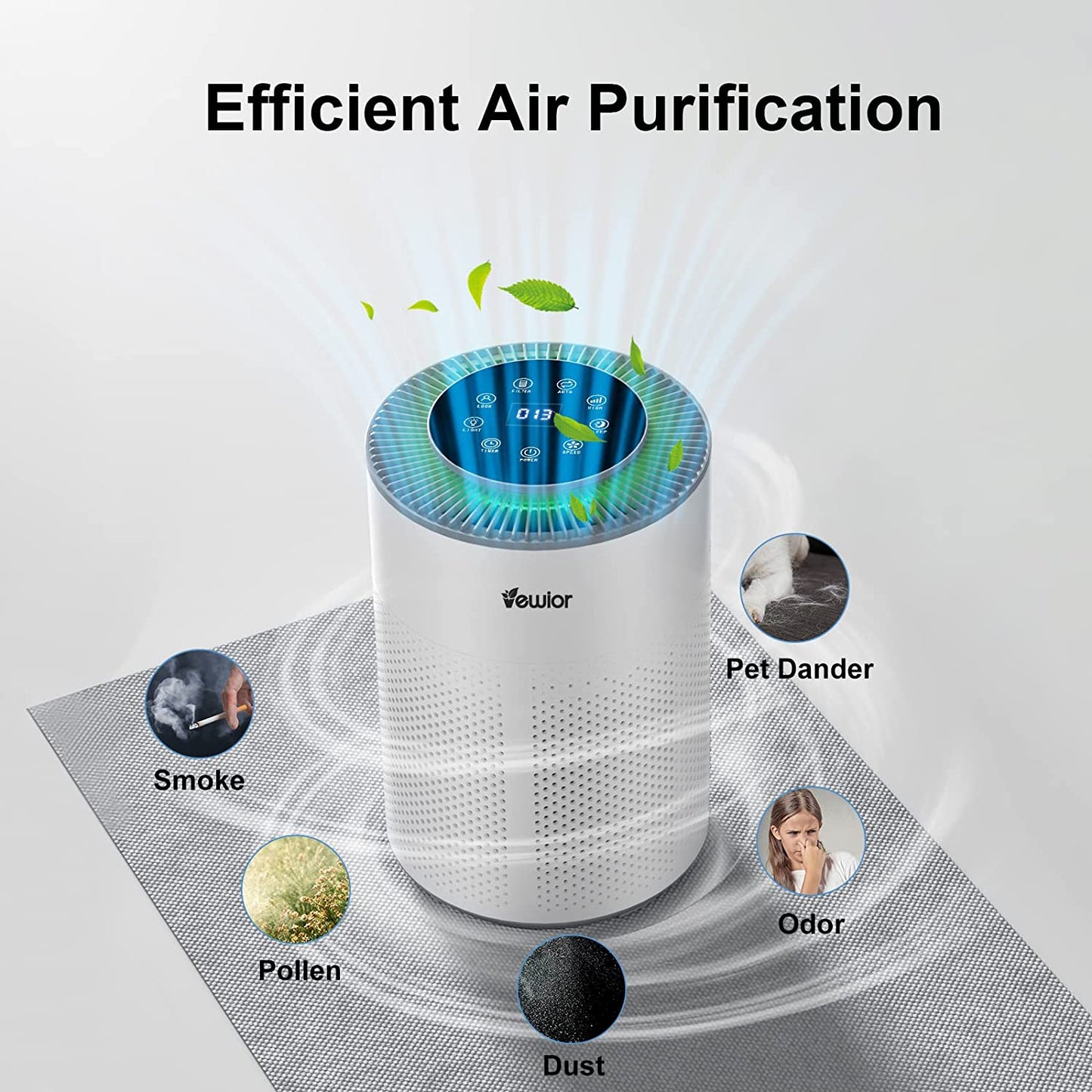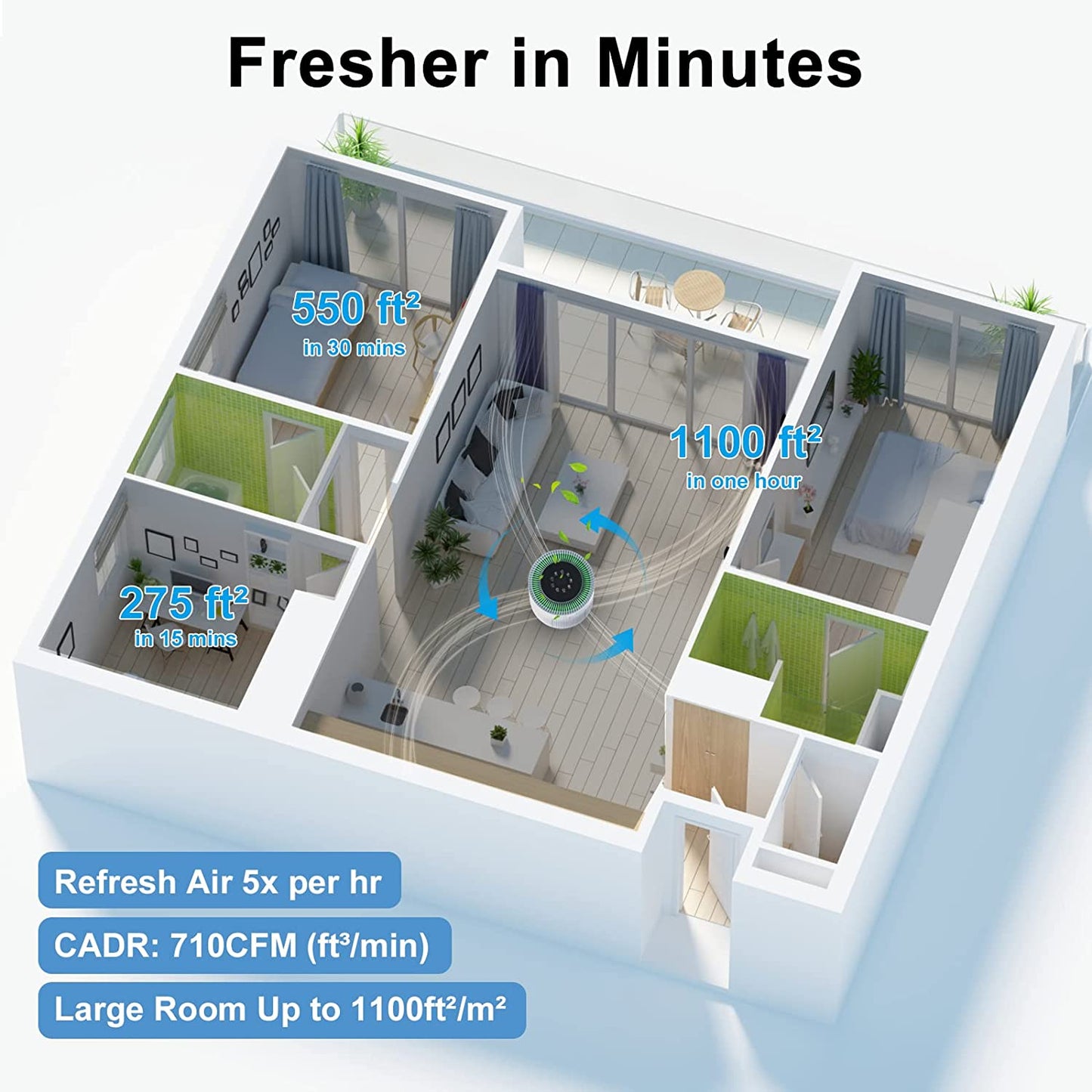 Love the clean Air
Love the fact that the light on this unit grows green when air is clean. Have had the same air purifier in the basement for months and the area no longer smells like a basement. We all have allergies and dogs, we feel like these really help.
Works great in my son's room
My son has allergic rhinitis and coughs when he has a cold. I bought it for my child's bedroom so that I can leave it on 24/7 and never have to worry about the air quality again. The best thing about this air purifier is that it is quiet and has a lock function. It was easy to install and use, turned it on straight away and the air quality made a noticeable difference within minutes. We have been using it for about two weeks now, My son is sleeping better at night and is more energetic during the day. Great air purifier for kids.
Excellent product
So glad I found this on sale. It works great and has cut down on the dust and pet hair in our bedroom. Will be purchasing one for our living room as well.
Very happy
I have one of these in every room and I love it. I buy filters farm, and when it needs to be changed, I change this helps my breathing.
Excellent product
This is a life saver. If your like me and like a clean feel in the house and a clean house, this is amazing. It feels cleaner in the air. Less stuffy. The purifier has also cut down on dust and pet hair around the house. Less cleaning yay! Lol. Very good product and highly recommended.