Air Purifier, Home Air Cleaner For Bedroom Large Room up to 600 sq. ft
Regular price
$89.99 USD
Sale price
$75.99 USD
Unit price
per
Sale
Sold out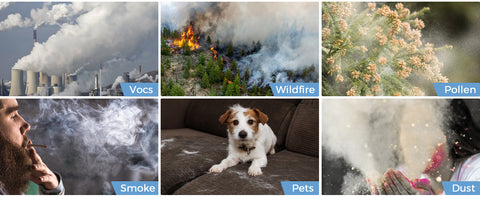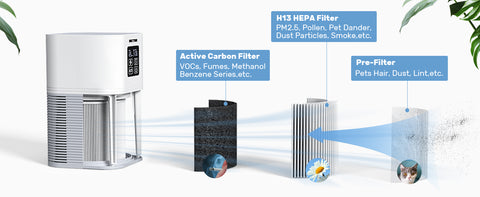 🍃H13 True HEPA Filter & Monitoring Air Quality: VEWIOR air purifier with the 3-stage filtration system comprises a pre-filter, HEPA filter, and an activated carbon filter. Efficiently purify PM 2.5, VOCs, pollen, smoke, pet dander, and air pollution. It detects air quality and displays PM2.5 (Reference valuable)on the control panel to ensure healthy and comfortable fresh air. We recommend replacing the filter every 3-6 months to ensure the optimum performance of the air purifier.
🍃Efficient Purification & LED Touch Panel: VEWIOR air purifier can purify the air 5 times per hour in a room of 600 sq. ft / 55m²effectively improving indoor air quality. The purifier has a high-definition LED touch panel and can display PM2.5, gear, and timing. Modern design fits in any space from small to large rooms, bedrooms, living rooms, offices, nurseries, kitchens, and basements.
🍃Ultra-Quiet & 3 Fan Speed Settings: H13 true HEPA air purifier runs at low speed with low noise to ensure that your sleep or reading is not disturbed. The minimum noise is 18 dB on the lowest setting. The fan speed can be selected accordingly. And VEWIOR air cleaner has three fan speed settings. The higher the fan speed, the stronger the purification effect.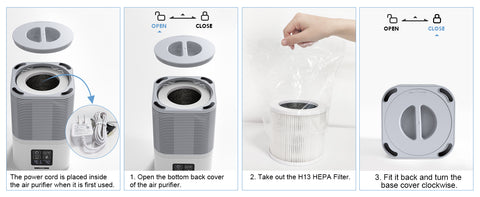 🍃6 Timer Settings & Energy Saving: VEWIOR air cleaner has 6 timer settings, namely 2H, 4H, 6H, 8H, 10H, and 12H, which have more time-keeping modes than similar products and are very energy-saving. VEWIOR air purifier uses DC low voltage adapter, which is safe for children, elderly people, and pets throughout the family.
🍃Aromatherapy Diffuser: Built-in essential oil sponge, you can add a few drops of your favorite essential oils to the top of the air purifier. With the operation of the air purifier, it is able to effectively spread clean air and fresh fragrance throughout the room. Using a VEWIOR air purifier after adding essential oils can effectively help us fall asleep.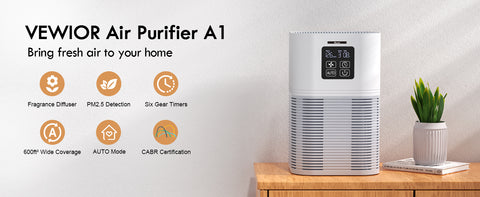 Share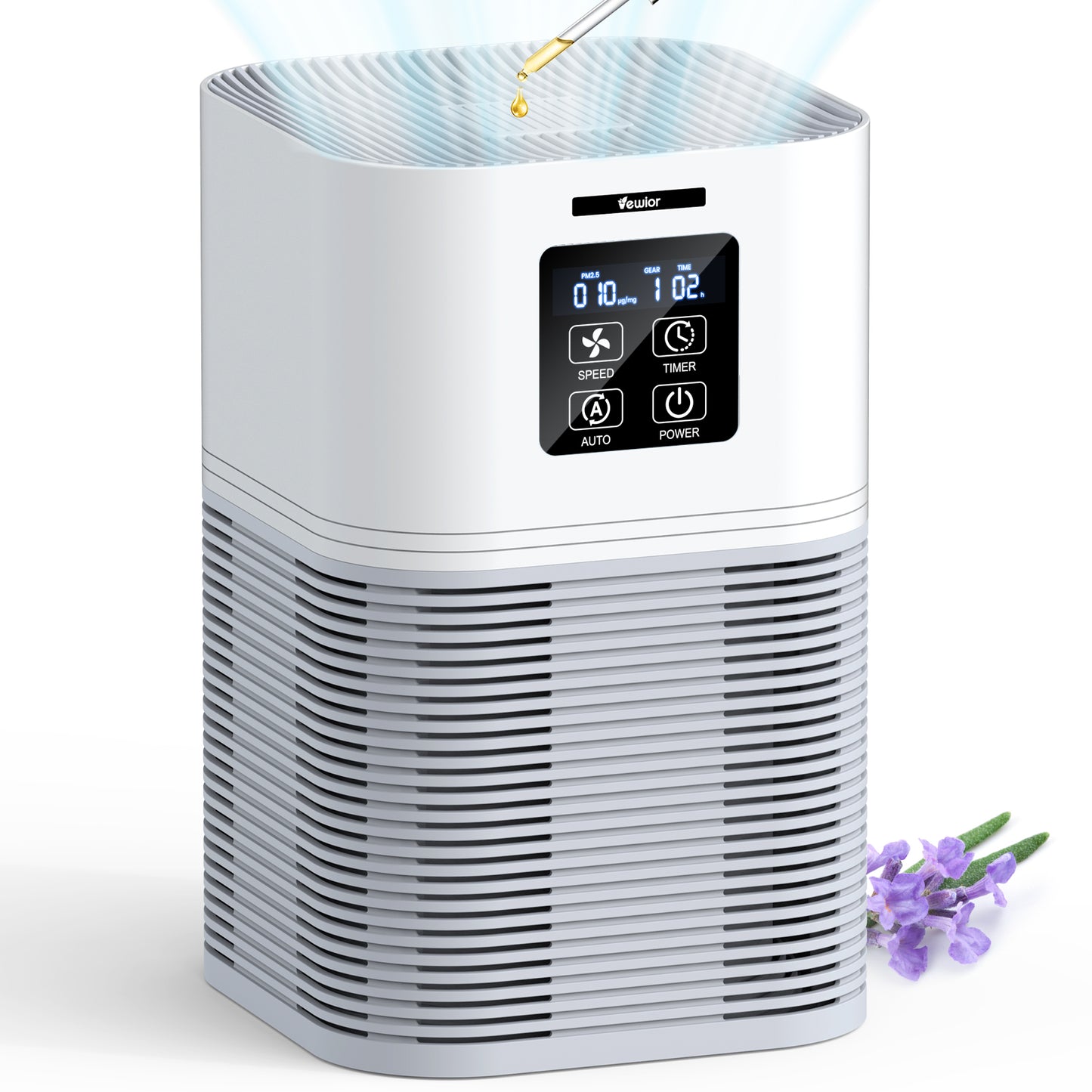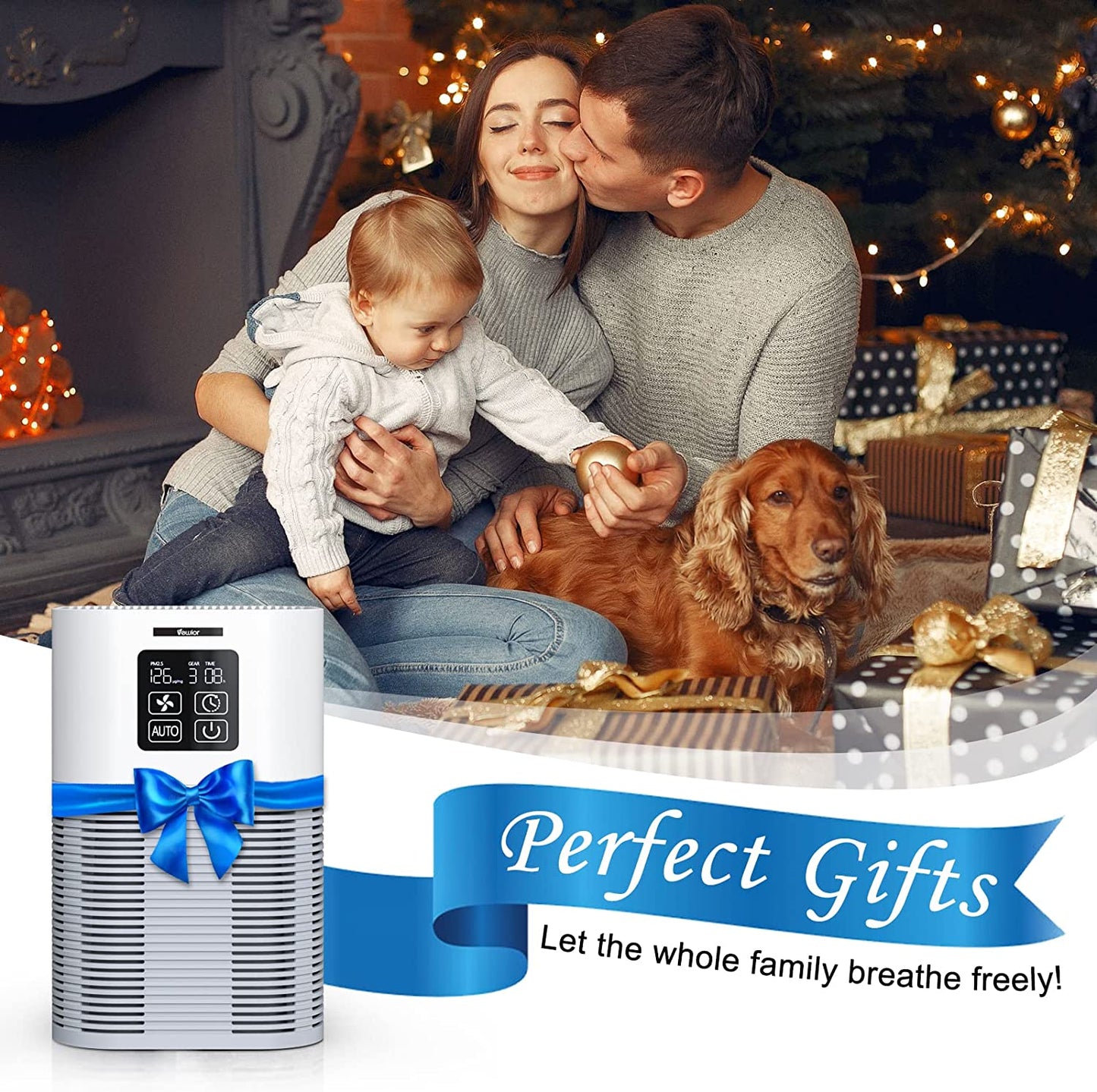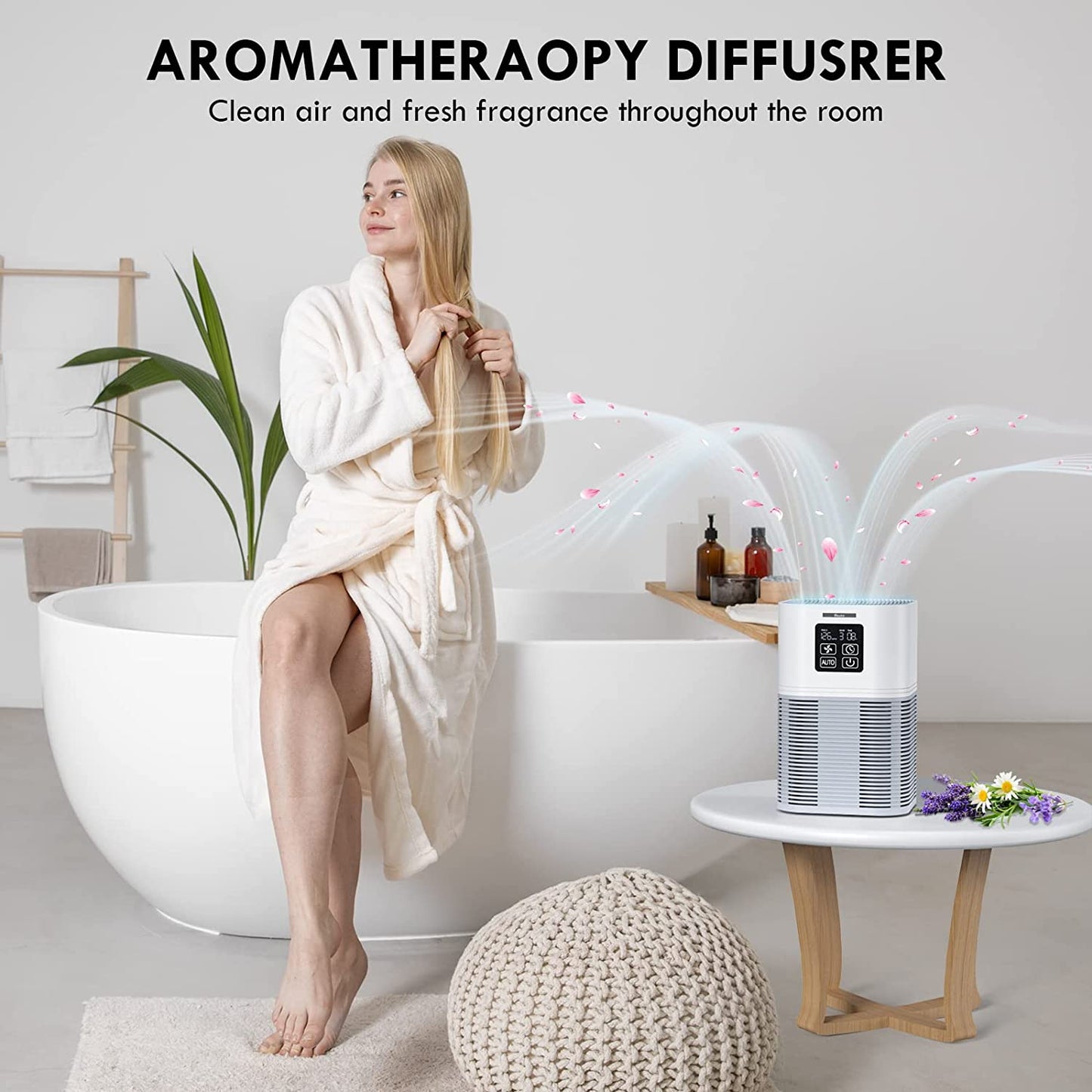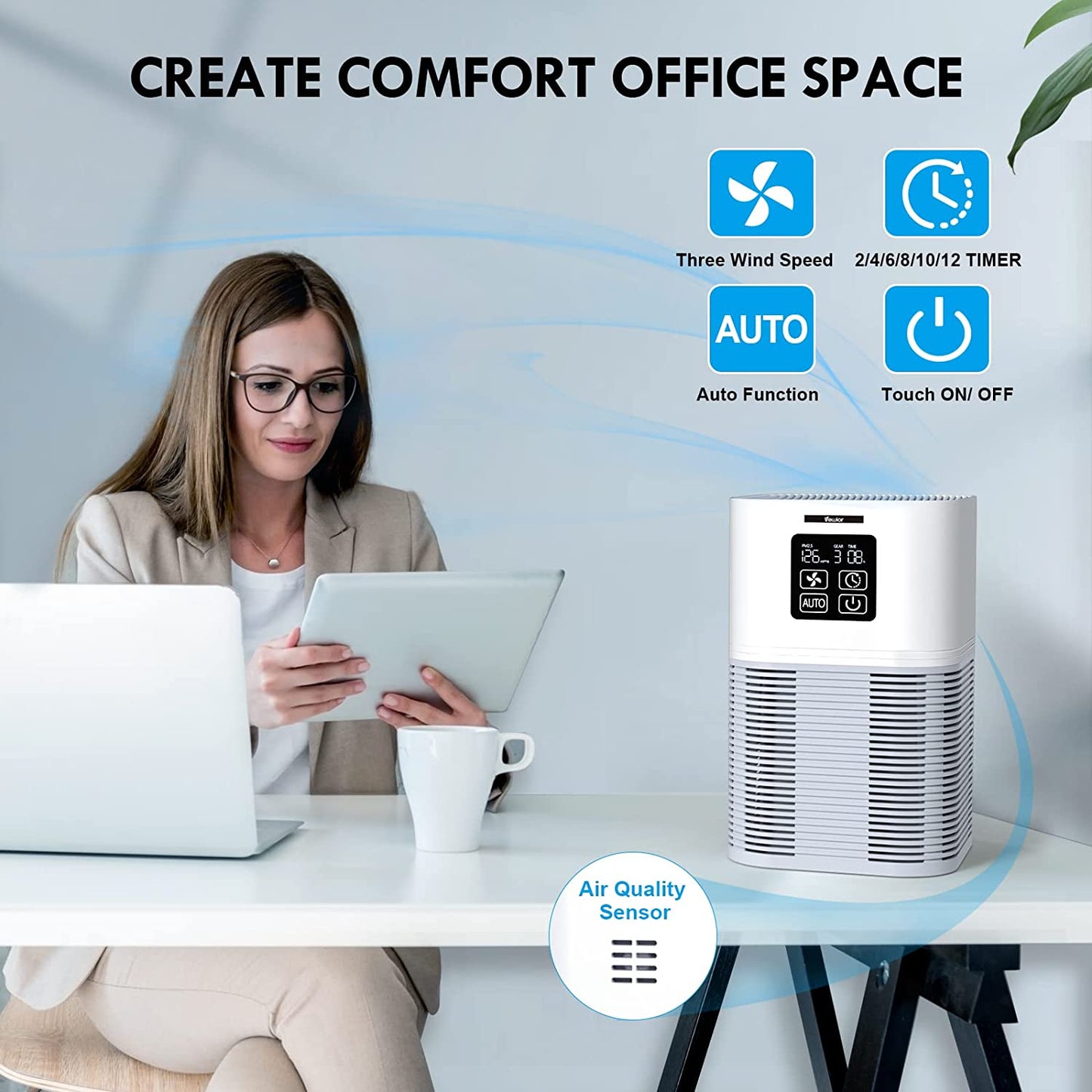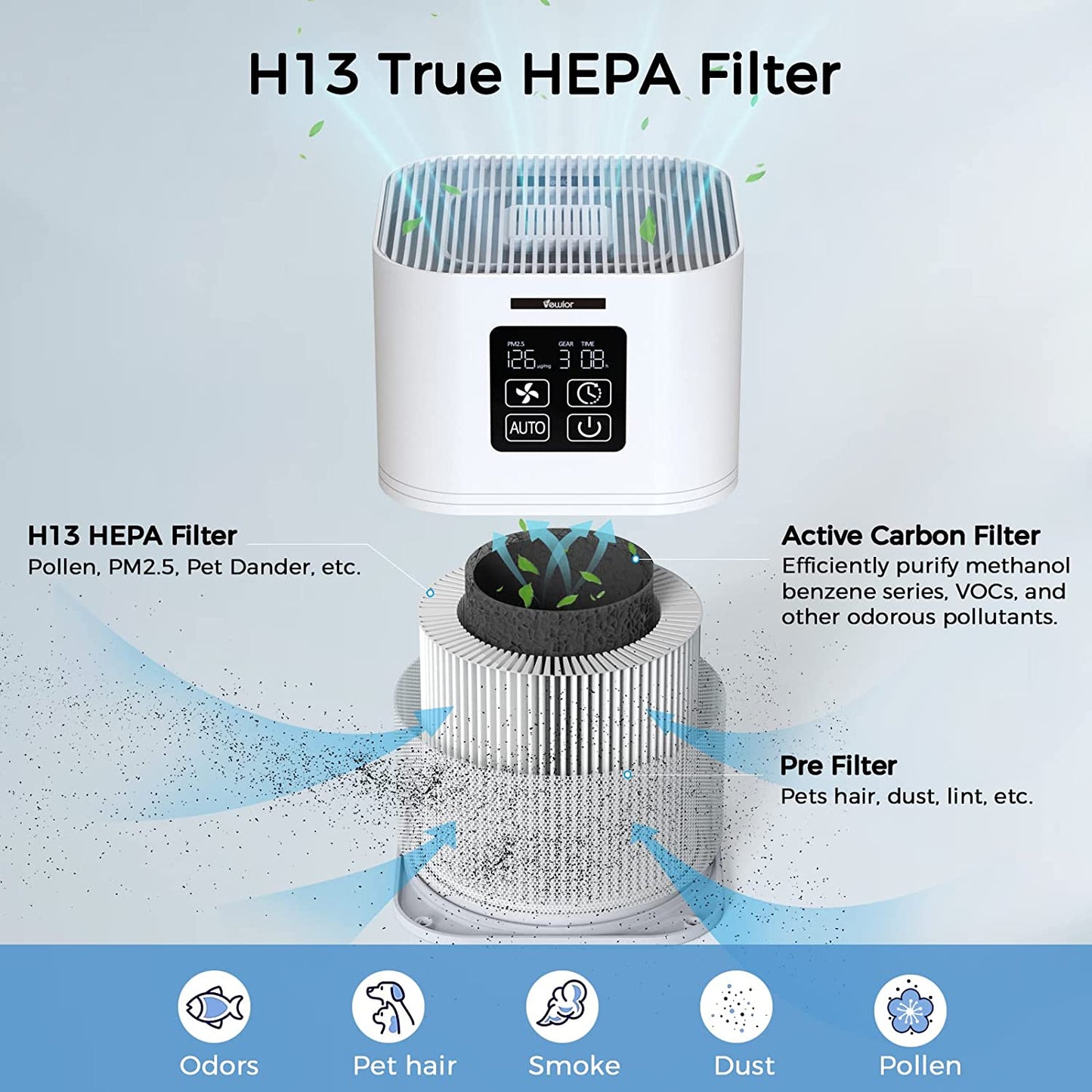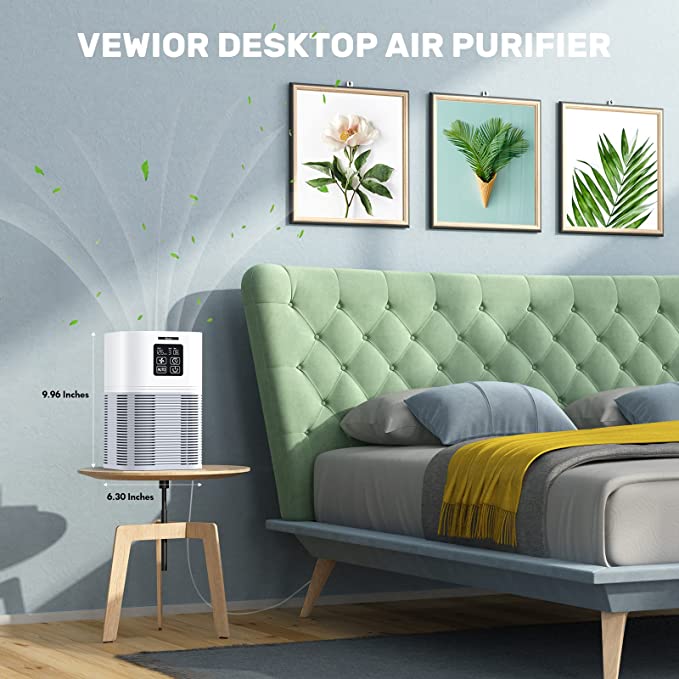 its nice
the filter is pretty good and perfect size
If the unit you buy is defective
My unit had a bad fan in it. But it was so easy to get a replacement for it. This company goes out of their way to make sure your happy with their products. I recommend to buy their products. The guaranteed the products that they sell.
Does what it says.
Its easy to set up, watch the video prior to ordering so you understand where to locate everything .
Buyer beware
Ok... So I was mistaken... This thing good... Set it to auto... If the air quality is good it runs on 1-low... If the air quality is bad it will run on high-3... So it's doing its job.